October 09, 2019 —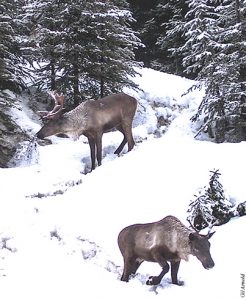 Twenty-three environmental groups, wildlife biologists, and animal protection organizations have sent a letter to BC Premier John Horgan and federal Environment Minister, Catherine McKenna, protesting BC's refusal to protect additional habitat for BC's rare Deep-snow Mountain Caribou. BC's Forests Minister, Hon. Doug Donaldson, stated to the press (Nelson Star, Sept. 18, et al) that the southern herds already have enough habitat protected. The letter by the 22 signators calls the claim "inexcusably erroneous" and says the government should disavow it before further caribou recovery planning proceeds.The signators have called on Environment Canada to enforce the Species at Risk Act to increase habitat protection.
To view the letter and list of signators, click "more"
For more details see the posts below.