VWS WESTERN TOAD CONSERVATION PROJECT CONTINUES IN 2021
Global amphibian populations have experienced significant declines in recent years, warning scientists of a greater biodiversity collapse that must be addressed immediately to keep our remaining ecosystems intact.
Valhalla Wilderness Society researchers are taking action to protect a significant population of BC's native Western toad at Fish Lake in the West Kootenay's Highway 31A corridor. Their efforts have also been expanded to a second important breeding area at Beaver Lake where planning for unnecessary population mortality is now underway.
Visit this link to read more about the ongoing project that's now in its seventh year, and download a summary report from the first five years of our Western toad highway mortality mitigation project at Fish and Bear Lakes.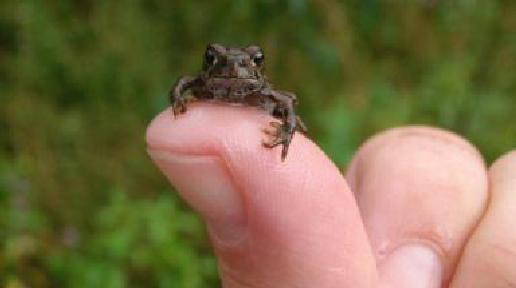 A recently metamorphosed Western "toadlet" is small enough to fit on the tip of a thumb.
For more information, watch senior Western toad researcher Marcy Mahr's presentation to Wildsight Revelstoke below.
https://www.vws.org/wp-content/uploads/2021/02/20200601_003031-scaled.jpg
2321
2560
Valhalla Wilderness Society
https://www.vws.org/wp-content/uploads/2019/09/logo-4-1.png
Valhalla Wilderness Society
2021-07-12 23:36:52
2021-12-09 00:34:51
VWS WESTERN TOAD CONSERVATION PROJECT CONTINUES IN 2021