A New Project Initiative for the Valhalla Wilderness Society
Wolves and Wild Horses, Secrets of the Brittany Triangle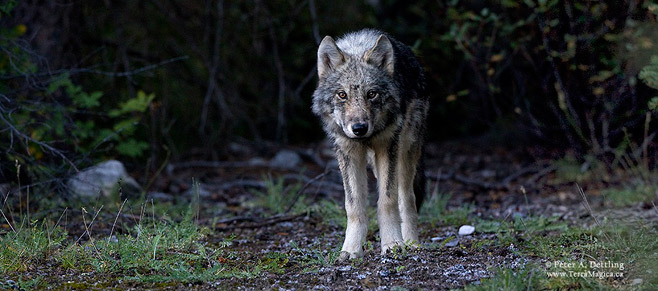 The Valhalla Wilderness Society has teamed up with Friends of the Nemaiah Valley (FONV) and the Xeni Gwet'in community of the Tsilhqot'in First Nation to foster research surrounding the dietary habits of grey wolves, Canis lupus. The project area is in the unique wild horse region of BC's Chilcotin in and around the Brittany Triangle and the Nemaiah Valley. The groups are sponsoring graduate-level research by wolf biologist Sadie Parr to fill an important knowledge gap about predator-prey interactions among wolves, wild horses and domestic livestock. This knowledge will help us in our efforts to foster coexistence among wolves and people as we combine science with community-level outreach goals. Sadie has prepared a Rancher's Toolkit for predator friendly practices.
Download VWS newsletter on Sadie's Wolf Study
Download Toolkit for Predator Friendly Practices: www.wolfawarenessinc.org
https://www.vws.org/wp-content/uploads/2011/08/wolf-predator-european-wolf-carnivores-162110.jpeg
1253
1880
Valhalla Wilderness Society
https://www.vws.org/wp-content/uploads/2019/09/logo-4-1.png
Valhalla Wilderness Society
2011-08-30 13:03:23
2020-02-05 12:37:59
Wolves and Wild Horses, Secrets of the Brittany Triangle