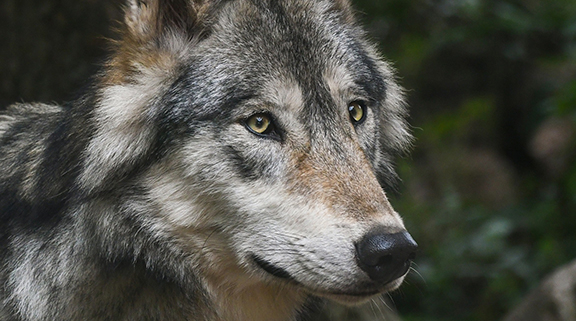 ACTION ALERT!
NOW IS THE TIME TO HAVE YOUR SAY ABOUT THE TRAGEDY
OF CARIBOU HABITAT DESTRUCTION THAT IS KILLING OUR
CARIBOU, WOLVES AND COUGARS
BC invites the public to comment on new permits for slaughtering predators
Please fill in the online survey at https://engage.gov.bc.ca/caribou/predator-reduction/
DEADLINE November 15, 2021
The 5-year permits for various helicopter wolf slaughters around caribou herds have expired and need to be renewed. Renewed permits are proposed for 12 caribou herds, along with one new permit for a 13th herd. In addition, there is a space for respondents to suggest additional herds for predator culls, or to delete herds from the list. Cougar killing is proposed for some herds. It is crucial that every person interested in protecting biodiversity in BC and Canada fill in the online comment form, and share this information far and wide.
The two greatest causes of caribou decline are habitat destruction and motorized recreation in winter habitat. These activities cause increased predation on caribou. The most urgently needed conservation actions are protection of remaining old growth forest and restoration of already-disturbed habitat, as well as exclusion of winter recreation that packs down the snow, enabling predators to access the caribou easily. Scientists say that killing  predators without protecting enough habitat will not save caribou. Yet most of the herds on the list for predator-killing permits have ongoing habitat destruction and the government has not protected habitat for most of these herds for years. It apparently intends to go on killing wolves while the habitat is increasingly decimated.
Click HERE to read Valhalla Wilderness Society's view and suggestions for comments
https://www.vws.org/wp-content/uploads/2021/02/wolf-2878678_hr.jpg
576
576
Valhalla Wilderness Society
https://www.vws.org/wp-content/uploads/2019/09/logo-4-1.png
Valhalla Wilderness Society
2021-10-05 12:27:40
2021-10-05 18:35:19
ACTION ALERT: Comment on BC's renewed wolf slaughter permits by November 15th!