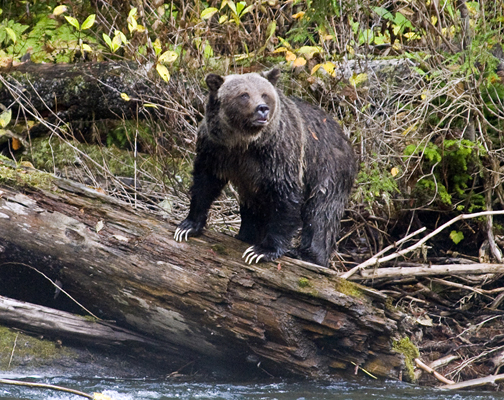 If you are visiting our website, you are likely one of the 90 percent of rural and urban British Columbians surveyed who oppose trophy hunts. Please join us in speaking out against proposed trophy hunt and trapping increases before January 31 2016.
BC's Ministry of Resource Operations (MFLNRO) is proposing to triple the number of limited entry hunt (LEH) permits for resident hunters to kill grizzly bears in MU 7-52, a remote area in the Peace. The MFLNRO is also proposing to lift the limitations on the number of wolves that hunters can kill in the Kootenays, the Peace, Thompson-Nicola and Omineca, to allow hunters to kill wolves year round, including when pups are in the den, and for trappers to trap wolves on private land.
The government is seeking public input on these proposed increases with an initial deadline of December 31, 2015. VWS dashed a letter over the holidays and submitted comments to the government website. Due to technical difficulties with its website, the government has extended the deadline until January 31 2016.